COMMERCIAL UPFITTER
Get a Cargo Van, Work Truck, or Commercial Vehicle that Meets Your Business Needs.
If you're in need of a vehicle that allows you to run your business on the go, Arrigo Dodge Chrysler Jeep Ram Margate is here to help you find the one that most aligns with your business needs, we'll help you decide on the upfit whichs allow you to customize the performance and efficiency in your fleet.

Van Interiors

Truck Racks

Van Racks
Weather Guard
Van Storage

Vehicle Wraps

Van Interiors

Truck Racks

Van Racks
Weather Guard
Van Storage

Vehicle Wraps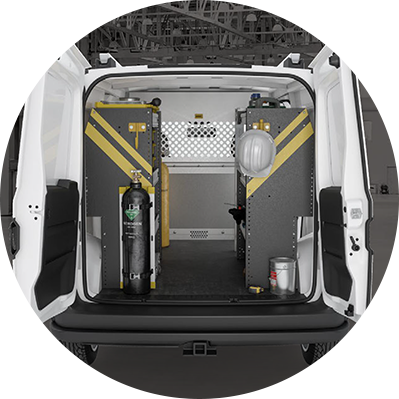 What We Do
Learn About the Different Custom Upfits for Your Vehicle
There are lots of benefits to choosing between the options of upfits available. You will be able to match your needs and what's expected out of your vehicle and choosing between multiple van sizes is also a benefit you get too. There's also plenty of features that allow this level of versatility, and you'll find they are key to giving you the right cargo van for your business needs in any industry.
Front-Wheel Drive
There's the option for a class-exclusive front-wheel drive system that gives nimble and responsive handling which makes traveling through a variety of circumstances in city streets or job sites easier. Also it has fewer parts to maintain, which provides a lower cost of ownership.
Delivery and Catering
If you're a delivery service, Arrigo Dodge Chrysler Jeep Ram Margate can provide you with a fleet of custom vans that can make for a standout lineup of vehicles to utilize. For catering and event planning, you can upfit with cargo trays which allow you to place in the food items neatly to stay organized and to ensure that it's safely delivered or brought to an event intact.
Trade Vehicles
If you're working in the HAVC, plumbing, electrical, locksmith or general contracting and handyman repairs, we can help you add shelving inside to organize your supplies whether it's piping, wires and cords or tools, and keep it all organized.
Wide Door Openings
With both sliding doors and rear doors that open all the way out for a clear path to get supplies in and out, you won't have to worry about maneuvering and trying to figure out how to load up or access your items.
Cargo Height
We'll help you choose the vehicle which has plenty of space for different upfits, and allows most people to be able to stand fully upright inside the cabin.
Nearly 90-Degree Vertical Walls
You're able to optimize cargo space and get all your upfits inside with these nearly flat walls for your storage and supplies.
Work Trucks and Vans
We have access to nearly every type of work truck van needed. Some of our bodies include:
Flatbed
Hauler Body
Dry Freight
Contractor Body
Stake Bed
Empty Cargo Van
Upfitted Cargo Van
Service Utility Van
Rollback Body
Empty Cargo Van
Upfitted Cargo Van
Service Utility Van
Rollback Body
Fleet Wrap Advertising
Mobile advertising is becoming one of the most effective forms of advertising to promote businesses both large and small. We'll help you promote your company with a vehicle wrap that will give you the most impressions so that you can increase your customer base and yearly business revenue.
Your Next Ride
is here at Arrigo Margate
We have a wide selection of commercial vehicles available. Get hooked up with a new ride and customize it before your next big project.
View Our Inventory
our manufacturer catalogs
Click a thumbnail below in order to view the PDF Catalog.
MIKE LYON
Your Commercial Upfitter Specialist
Mike Lyon is the Commercial Sales Representative for the Arrigo Margate store. He has spent 25 years in business to business sales and the last 6 years in the automotive industry. His experience has been providing value to businesses by understanding their needs and goals, having the product knowledge to provide solutions for their needs, and providing the extra effort in customer service.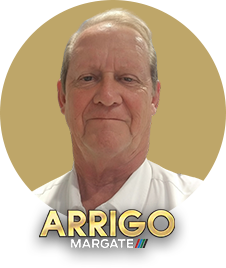 ---
Contact Us
Use the form to get in touch with our specialists and we'll be getting back to you as soon as humanly possible.